MANCHESTER'S
LEADING DEVELOPER

Renaker is a developer with a reputation for delivering Manchester's most iconic developments.
Established in 2006, Renaker is now firmly recognised as Manchester's leading property developer with a proven track record of delivering sustainable, high-quality developments at pace.
CHANGING
SKYLINES
Concentrating on city centre brownfield regeneration, our mission is to efficiently deliver spacious, high-quality homes with desirable amenities, all whilst creating aspirational new neighbourhoods in which residents can thrive.
Renaker are committed to delivering quality, considered designs and innovative solutions, and have been successful in the delivery of numerous projects at prime sites across Manchester. We have delivered over 6,000 new homes to date.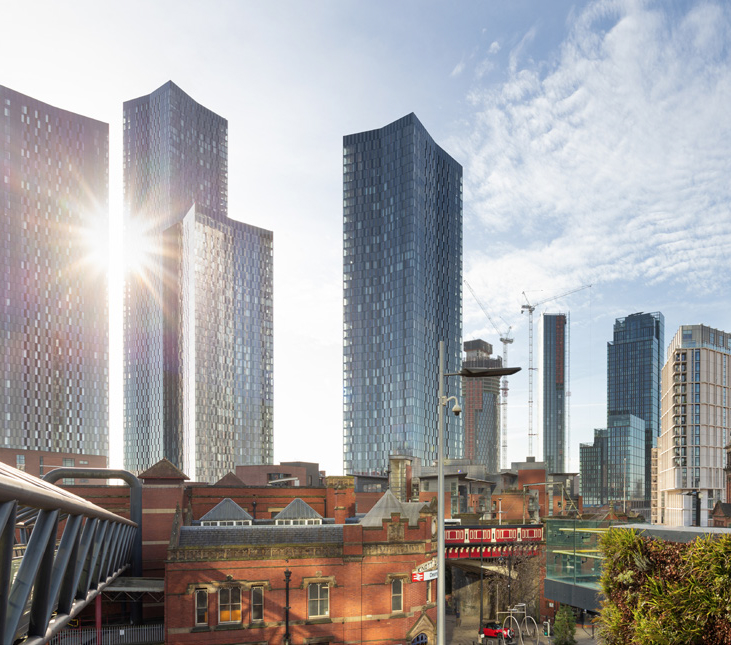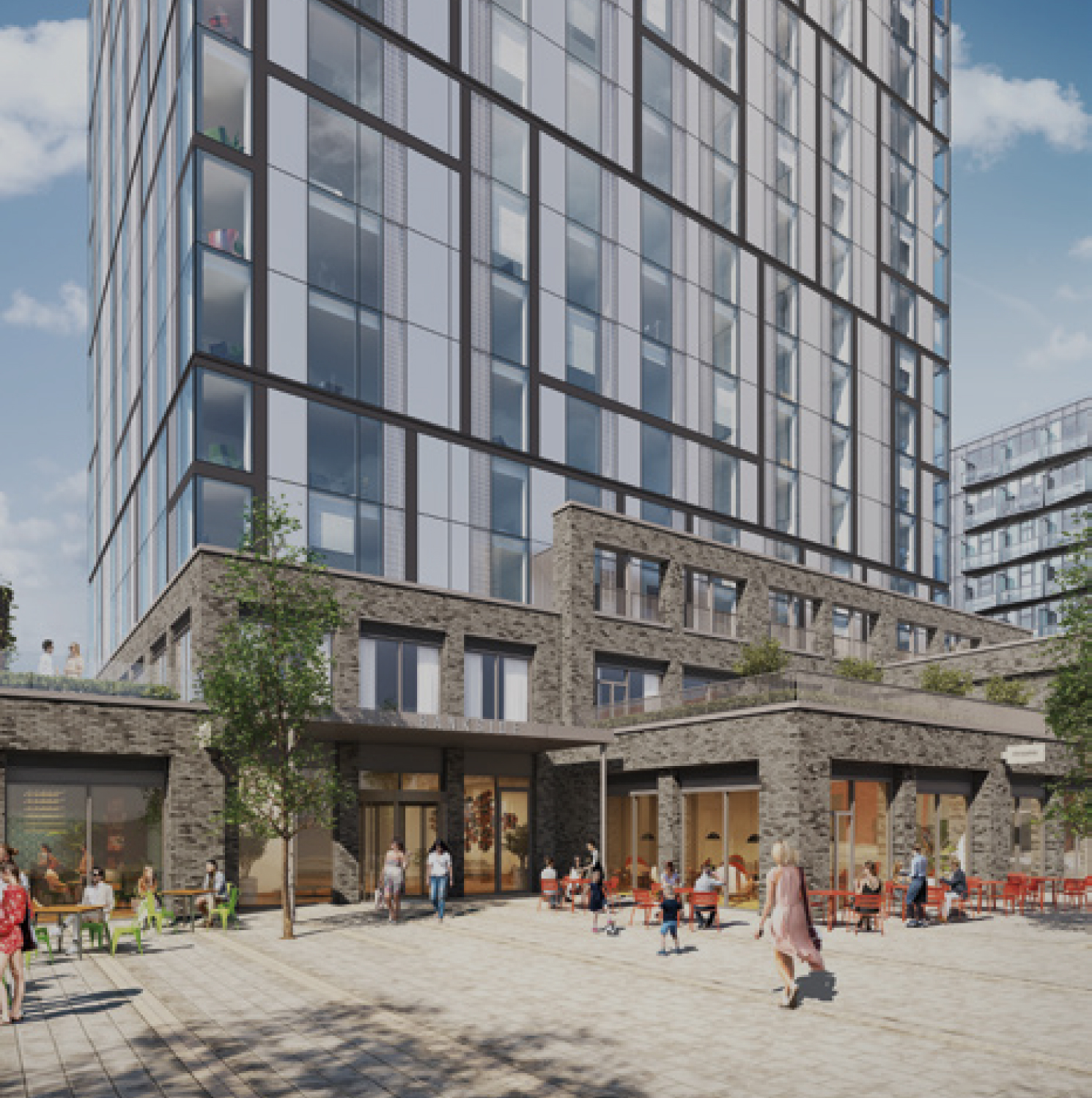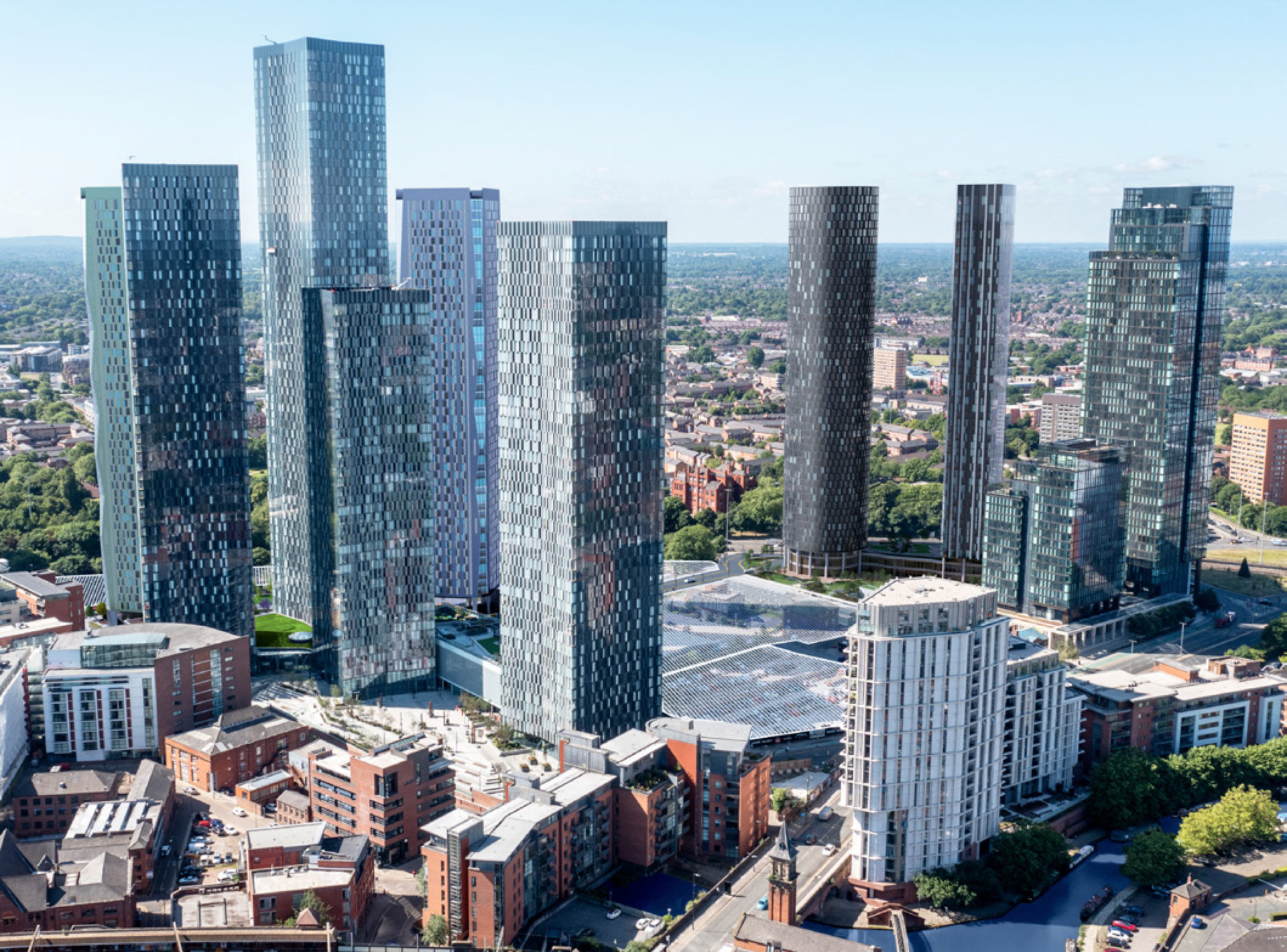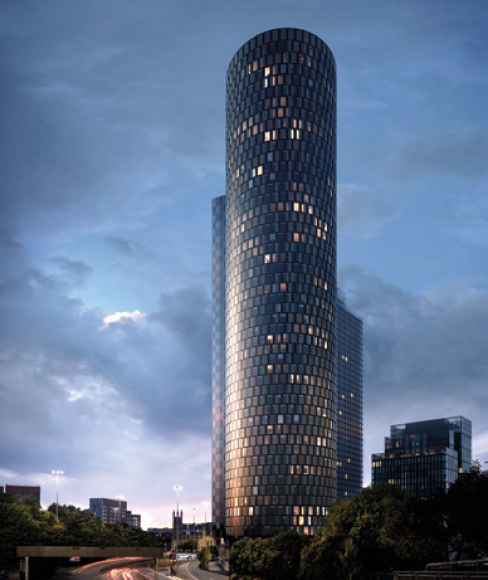 We are leading the creation of another new residential district, located at the Southern end of Deansgate within the city. Momentum has already been established through the delivery of the iconic Deansgate Square, Crown Street Victoria Residence and Elizabeth Tower; with The Blade and Three60, both currently under construction and to follow over the next two years.
CREATING NEIGHBOURHOODS FOR THE LONG TERM
We understand that creating new neighbourhoods come with a great responsibility to get the balance right between residential development, commercial uses, green spaces and social infrastructure, to create sustainable communities that stand the test of time.
We take a carefully curated approach with all our commercial operators ensuring they are local, independent businesses, in order to provide the right offering while enhancing the local area.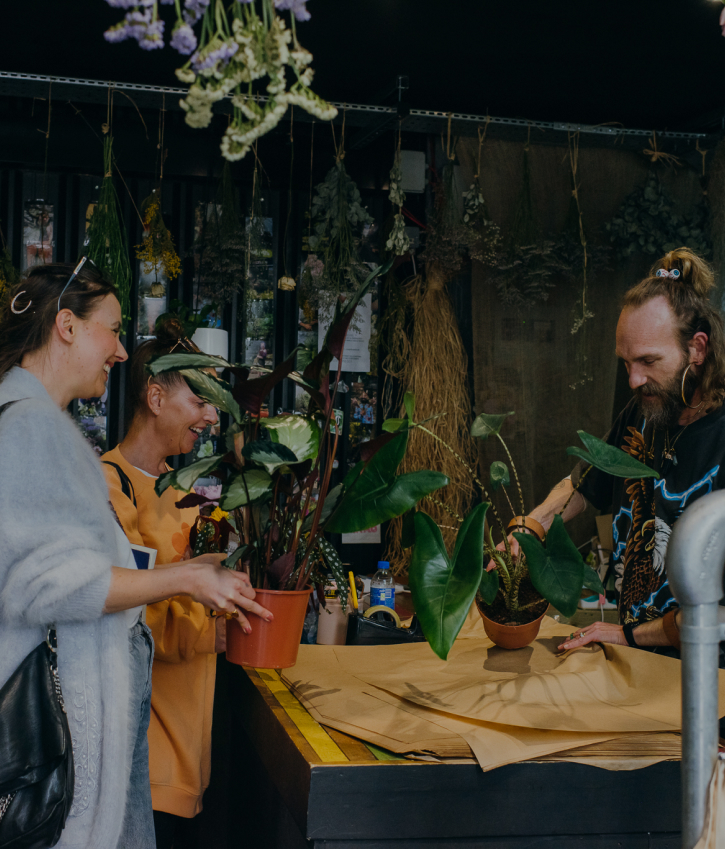 WORKING WITH THE LOCAL COMMUNITY
As part of our commitment to building sustainable communities, we have appointed a 'Head of Experience' to help bring life to the development. Their role is to work closely with our on-site teams and commercial partners, to create a year round programme of exciting events, which will enliven the spaces for both residents and the public to enjoy.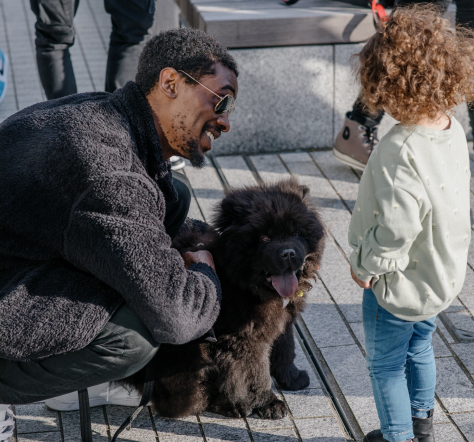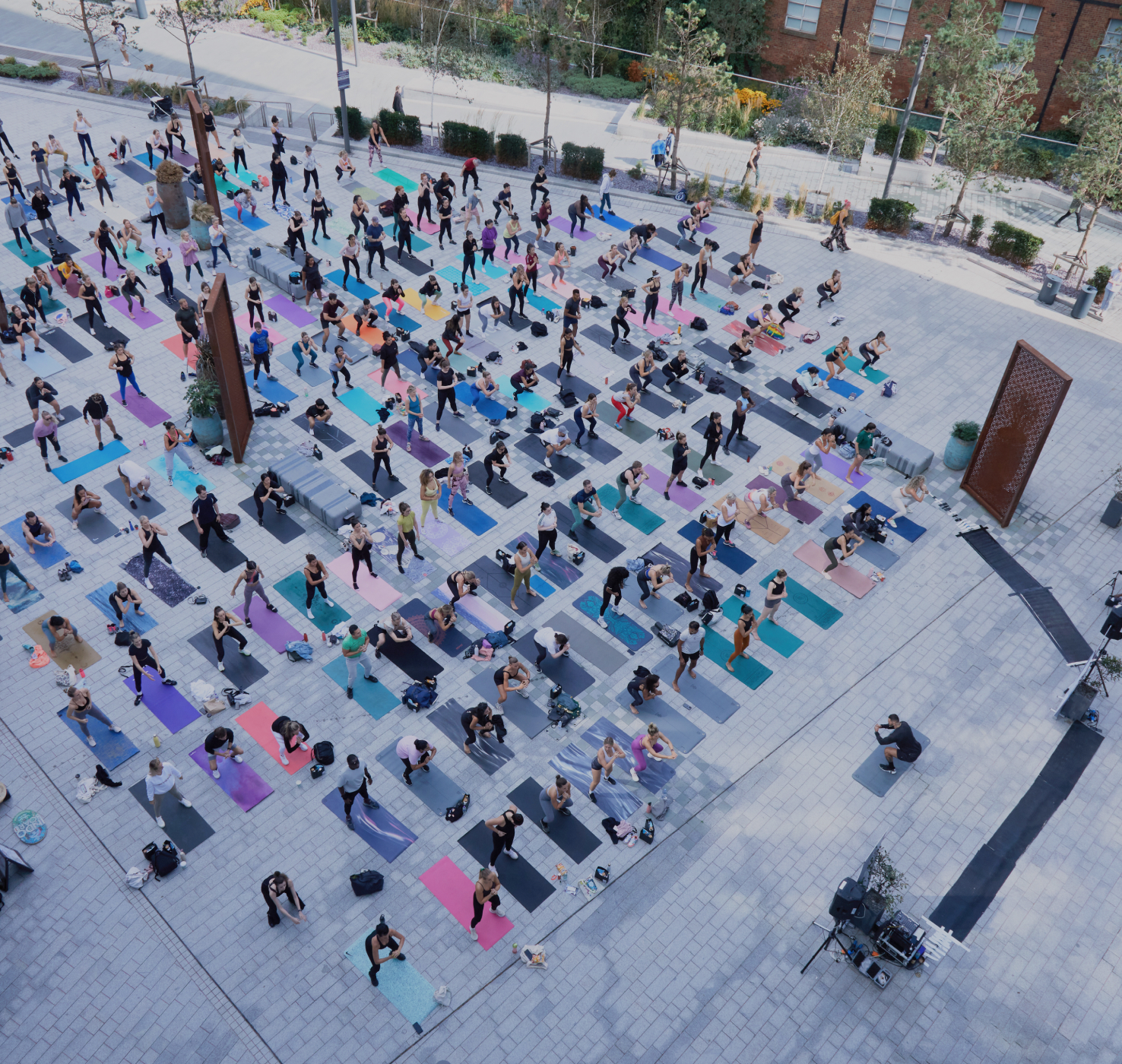 OUR DEVELOPMENTS
Discover our array of exceptional developments across Manchester.
TEN REASONS TO BUY FROM RENAKER
1.
Manchester's
Leading
Developer
We are Manchester's leading developer with a strong reputation and a proven track record of successful projects.
2.
Customer
Focused

We are customer-focused and provide a high level of service throughout the buying process, from initial enquiry through to completion and beyond.
3.
Aspirational
New
Neighbourhoods
We are committed to creating new, aspirational neighbourhoods for the long term where communities can enjoy and thrive.
4.
Exceptional
Communal
Amenities
Our developments comprise unmatched communal amenities which serve to enhance the lives of those who
choose to make it their home.
5.
Superior
Quality

We pride ourselves on superior quality. High-quality design and materials are applied throughout our developments, from the residential apartments through to the amenities and the wider public realm.
6.
Highly Skilled
In-House Team

Our highly skilled in-house design and build team not only strive to efficiently deliver aspirational schemes, but look beyond the build to the long-term success of the neighbourhood to ensure our vision is sustainable.
7.
Sound
Investment
Opportunity
Buying at Vista River Gardens represents a great investment opportunity with strong rental yields at +6%*.
*Based on local agent rental predictions.
8.
Services Levels
Akin To A
5* Hotel
We work closely with our management companies, and our on-site concierge teams all have hospitality backgrounds to create a service level akin to that of a 5* hotel.
9.
Positive
Investment Into
Public Realm
We create neighbourhoods and invest heavily in public realm including green spaces, retail and commercial spaces, cycling and walking routes, to ensure we positively impact the wider local community.
10.
Sustainability
At The Core
Sustainability is at the core of each and every development project, and we strive to make continuous improvement in this area.
WITH YOU EVERY STEP OF THE WAY
At Renaker we pride ourselves on providing a high level of service bespoke to each client throughout the buying process, and our experienced teams are trained to be welcoming and attentive at all times.
1
INITIAL ENQUIRY TO RESERVATION
SALES CONSULTANT
We are the first people to meet you. Welcoming you to our marketing suite and showcasing all you need to know to choose the right home for you. We are here to provide you with all the information and support you need to choose the right home.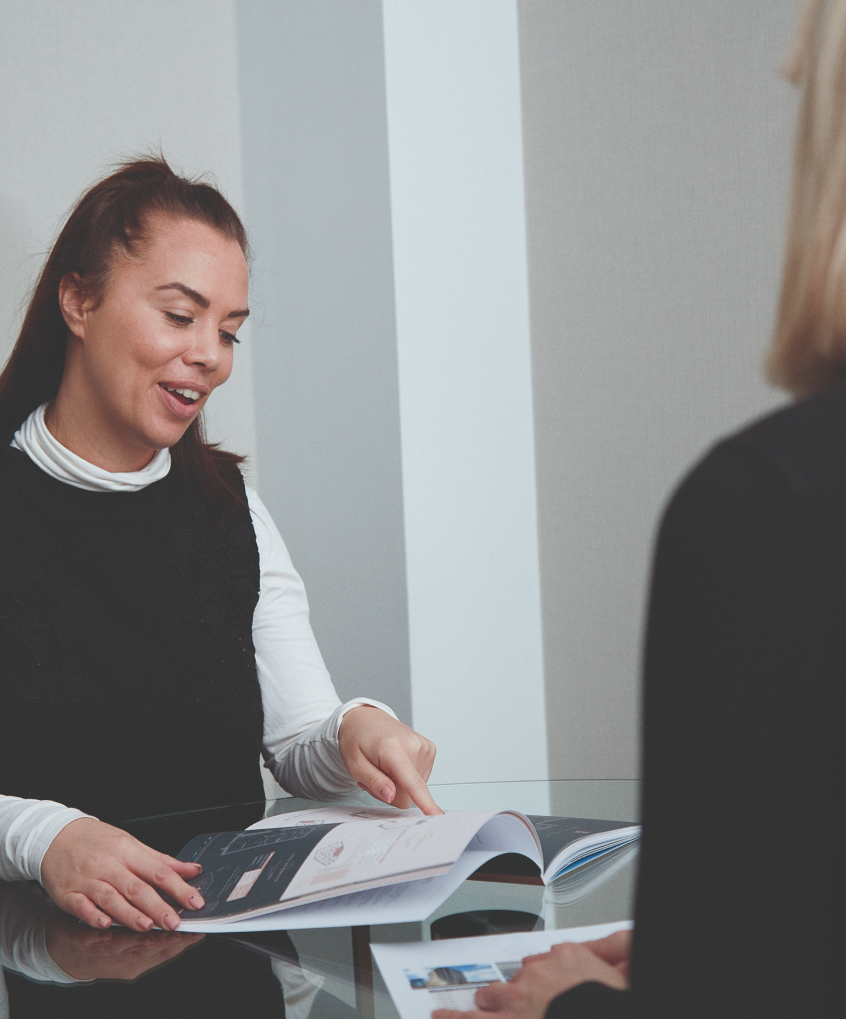 2
RESERVATION TO COMPLETION
LEGAL PROGRESSOR
We work closely with you from reservation through to exchange. It is our job to keep you updated on the legal process. We will also be communicating with your legal representatives prior to and during the legal completion process.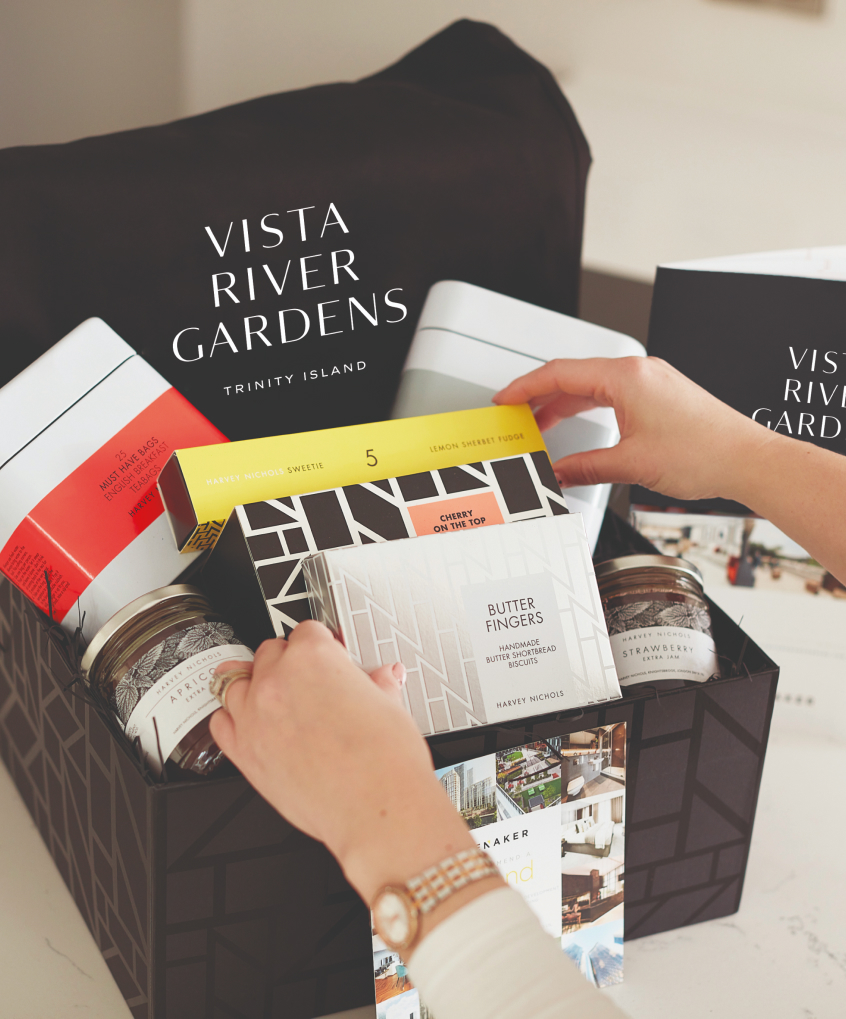 3
EXCHANGE TO COMPLETION THROUGH TO HANDOVER
CUSTOMER RELATIONSHIP EXECUTIVE
Our role is to look after you from exchange to legal completion through to the handover of your new home. We keep you updated on the progress of your new home with frequent construction updates. We also spend time with you to demonstrate how everything works in your new home, and provide you with manuals and video guides to make settling in nice and easy.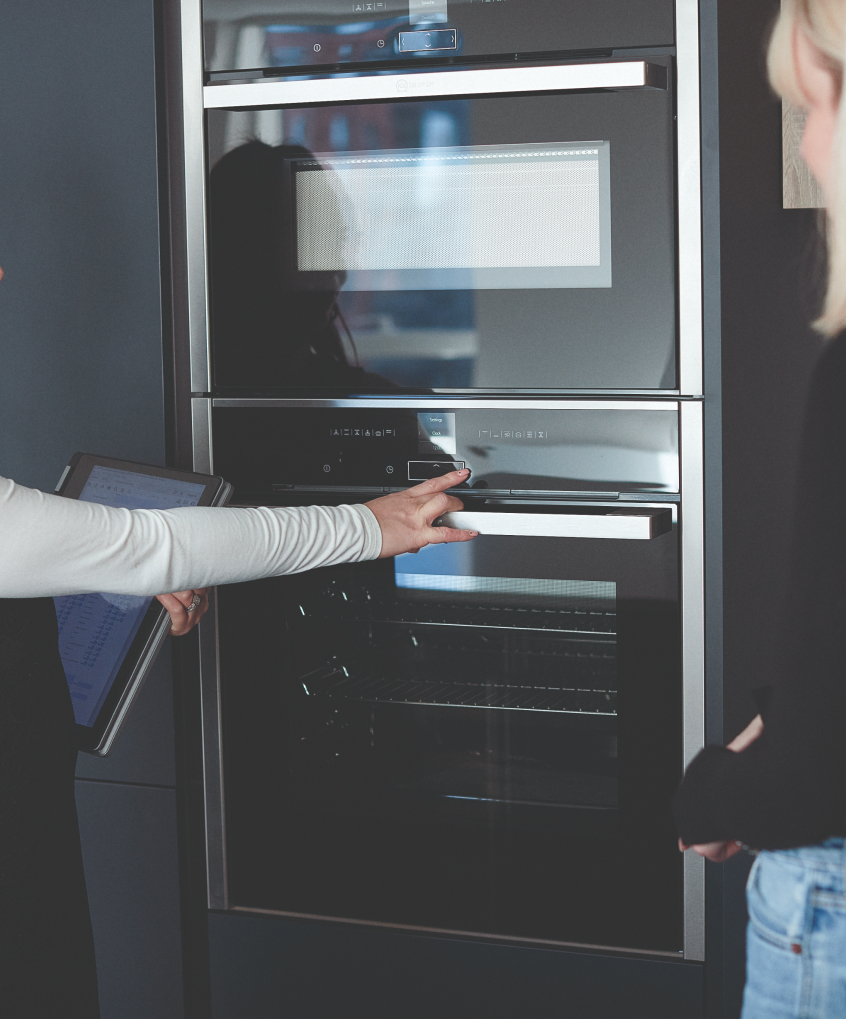 4
HANDOVER TO AFTERCARE
CUSTOMER CARE TEAM
Following the handover, our in-house aftercare team will provide a first-class service to all customers for 2 years, covering any defects that may arise over this period, swiftly and professionally. With our dedicated team of engineers and approved contractors we aim to provide client satisfaction first time, every time. We offer an out-of-hours service in case of emergencies only, and always welcome customer feedback.